The Chalker/Charker Society of Australia
(Established in 1988)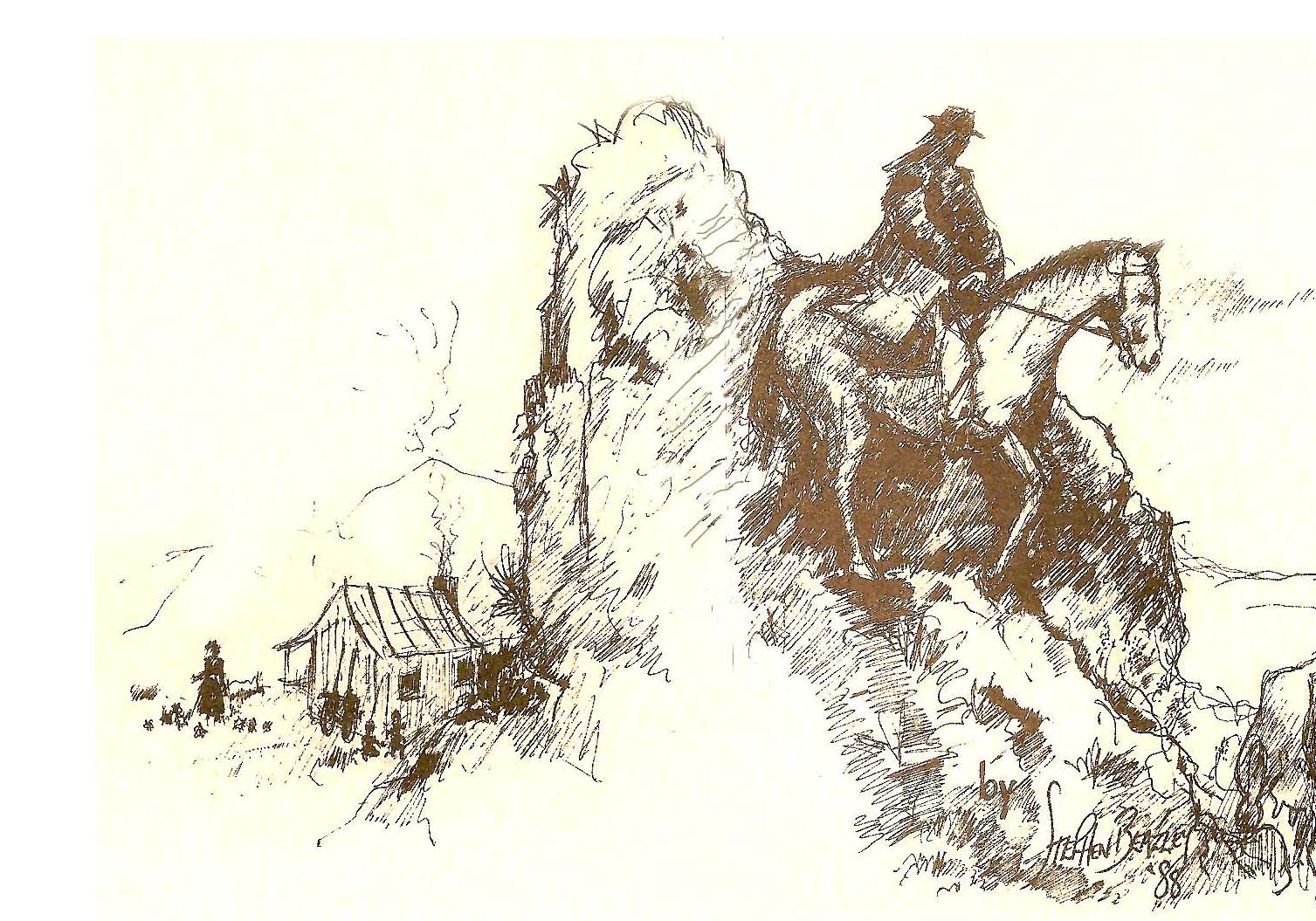 This family society mainly consists of descendants of William Charker, also known as Chalker, who at the age of 25 years was convicted at Surrey – Lent Assizes of burglary in 1801, and sentenced to 7 years transportation.   He sailed on the "Coromandel", leaving England on February 12th 1802.   The ship made record time, getting to Port Jackson in 121 days.
In 1803, William received permission to marry an ex-convict, Mary Kearns, to whom he had been assigned.  Mary had been convicted of theft in Dublin in 1792 and arrived in Sydney on September 17th, 1793, on the "Sugar Cane".   She completed her sentence and was then granted 65 acres of land in the Hawkesbury area, then known as Green Hills, now known as Windsor.   However, the two became legally separated after just 5 years of marriage.   No children were born of this union.
In 1808, William met and formed a lifetime liaison with Elizabeth Shackle (sometimes spelt Sheckle) soon after she arrived on the "Speke".    Elizabeth had been transported to Australia for 7 years, after being convicted of theft at Bridport Somerset, in 1808.   Her young son, Daniel, accompanied her on the journey to Australia.
William and Elizabeth had 8 children before he died at the age of 48 years in 1823.  Elizabeth had one more child after Williams's death.   Her son, Frederick, was born in 1825.   The family of William and Elizabeth were:
                        Daniel      b.1806 married Jane Welch/Welsh/Walsh 
                        Edward    b. 1809 married Mary McGlynn
                        William James   b. 1810 married Eleanor Anderson
                        Maria   b. 1811 married Charles York
                        Joseph Henry   b. 1813 married Eleanor Kelly
                        John   b. c1815 married (1) Priscilla Plowman
                                                               (2) Sarah Houghton
                        James   b. c1817 married Sarah Welch/Welsh/Walsh
                        Mary Anne   b.1818 married (1) Robert Walker
                                                                       (2) Thomas McGlynn
                                                                       (3) James Williams
                        George   b. 1821 married Mary Greenwood                                                                                                                      
William was known both as a Charker and a Chalker.   He used and signed his name Charker for all official documents, but others frequently used the name Chalker.  Most of his descendants used the Chalker name but the family of his son William James still generally use the name Charker. 
The name Charker was used at Williams's baptism in Winchester, England and in his death notice in Sydney, but his tombstone was inscribed William Chalker.
To assist you in trying to determine which Line of Descendent you may belong, we have listed below:
The Married Names of the Daughters of the First Three Generations of the Family of William Charker/Chalker and Elizabeth Sheckle
(This list includes the names of those whom we know, but may not be a complete record.)
| | |
| --- | --- |
| DANIEL - | Dowling, Hambridge, McGlynn, Gustafson, Triggs, Moore, Nicholson, Dobbie, Currey, Rutter |
| EDWARD - | Newman, Webster, McGarr, Fitzroy, Saunders, McKinnon, Middleton, Head, Baller, Watt, Duggan, Williams, Donnelly, Day, Pinnell |
| WILLIAM JAMES - | Ryan, Rushton, Hereford, Turner, Neilson, Armstein, Auld, Morphett, Richards, Comans, Luke, Petith |
| MARIA - | York, Ryan, Dempsey, Evans, Josephson, Brown, Kable, Tindall, Ferguson |
| JOSEPH HENRY - | Power, Berrigan, Shanley, Belcher, Reardon, Aver, Bottin, Curtis, Ridgewell, Moon, Venables, Gottaass, Sheldon, Feeney, Phillips, Sloan, Johnson, Eccleston, Whittaker, Delany, Crowe, Hyles, Dinnen |
| JOHN - | Kelly, Clack, O'Brien, Hannen, Kerin, Simpson, Selmes, Wheeler, James, Hurst, Taylor, Bell, Verrender, Duck, Gobert, Trainer, Brown |
| JAMES - | Jones, Mitchell, Smith, Donnelly, O'Malley, Wild, Shea, Fitzgerald, Pitts, Muller, Battam, Bye, Turner, Buie, Dawson, Baily, Wharton, Cronin, Angove, McLoughlin, Cook |
| MARY ANNE - | McGlynn, Wilkins, Sheather, Caites, Wright, Russell, McGrath |
| GEORGE - | had no issue |
The objectives of the Chalker/Charker Society of Australia are three-fold, and are:
To establish, preserve and maintain the history of William Charker/Chalker and his descendants in Australia
To promote relationships between the said descendants; and
To arrange meetings, function and activities for the promotion of these objectives.
There are four meetings of the Society held throughout the year.   The venue for these meetings vary as three of the meetings are held in the homes of our members, with the fourth meeting being the AGM, which is usually held in Mittagong, NSW.
A nominated member of each branch of William and Elizabeth's family, who is known as the Line Representative, is available to assist those seeking information about their family tree, particularly within the given line and to disseminate information about the Society.
Membership is open to any person interested in furthering the Society's objectives, even though you may not be descended from William Charker/Chalker and Elizabeth Shackle/Sheckle.
For further information on the Society, its aims and the annual membership subscription, please contact our Secretary:
Mrs Thelma Scanes
E-mail address:  scanesmt@optusnet.com.au.